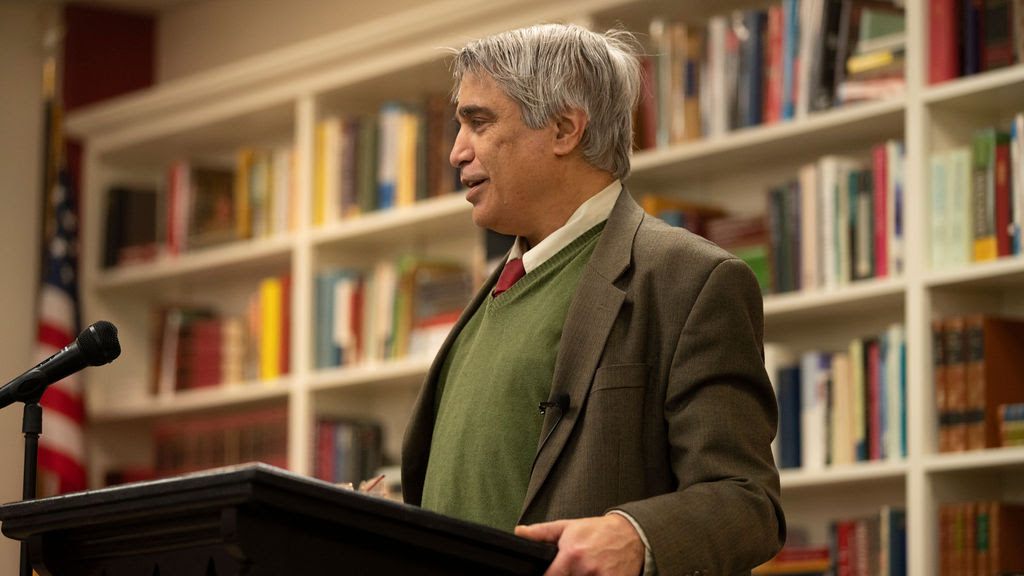 "Dante and Shakespeare divide the world.  There is no third."—T.S. Eliot
In this conversation, Anthony Esolen discusses his experiences reading Dante as an undergraduate, translating the great poet, and teaching the Commedia to undergraduates in turn.  What prompted him to begin translating Dante?  What was the hierarchy of values that guided him in the work of translation?  He also offers commentary on the great Princeton professor—a scholar of Dante and Boccaccio—Robert Hollander—and considers the translations of Singleton, Ciardi, and Pinsky.  Finally, he introduces and reads his own lyrics concerning art and the Catholic Church in his lifetime (lyric no. 20) and the 'insufficiency of politics' (lyric no. 35) from his poem The Hundredfold: Songs for the Lord.
Links of potential interest:
Esolen's The Hundredfold: Songs for the Lord
Esolen's translation of Dante's Divine Comedy
A review of Esolen's Dante's Divine Comedy
Robert Hollander's, "Dante: A Party of One"
Video of Anthony Esolen's lecture "The Boethius Option"
Magdalen College of the Liberal Arts